Frequently asked questions

---
This is a short list of our most frequently asked questions. For more information, or if you need support, please contact us.

A: is a complete Web Service solutions that allows anyone to start and grow an online business with curated website
design, powerful eCommerce and
integrated marketing.Designed for any entrepreneur who wants to reach a global audience.
Q: Why should I deal with you?
A: Because of trustworthy,reliability & security. ​

Q: TELL ME ABOUT YOUR SECURITY POLICY?
A: This is a McAfee SECURE certified site;
taking care about the security of users is a main goal.​
Q: DO YOU HAVE A PRIVACY POLICY?
Q: WHAT ABOUT TERMS OF USE?
Q: IS THERE IS ANOTHER WAY TO SHOW MORE ABOUT YOUR CREDIBILITY?
A: You can use any device you want, smartphones, tablets, and even computers.would love to hear from you.
Q: I HAVE A TECHNICAL PROBLEM OR SUPPORT ISSUE I NEED RESOLVED, WHO DO I EMAIL?
Q: WHEN ARE YOU OPEN? ARE YOU OPEN ON HOLIDAYS?
A: you are welcome anytime.
Thank you

Powered by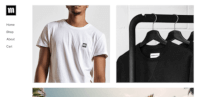 Create your own unique website with customizable templates.